Last night I started pre-heating our oven and we both jumped by a loud BANG and smoke coming from it. It was empty, the glass did not shatter thankfully and there was no fire. But after inspecting the oven hours later when I had the courage to get a closer look it seemed to have some sort of weird dust all over it. Well, anyways we're having it serviced on Wednesday luckily but I'm hoping that doesn't mean weeks of waiting for parts to be ordered. Or else I'll have to get creative in the kitchen without an oven or stove top.
Am I the only one with a major fear of an oven exploding and glass spraying everywhere? Whew. It was a close call.
–
As we are creeping into December it's safe to say I've been steadily decorating for Christmas. This year I've been making more of an effort sticking true to my decor style and not just putting up pieces because I had them handed down to me.
In high school I actually began shopping for Christmas decor to stow away for whenever I had my own space to decorate. So after many years of boxing week shopping I seem to have found the best places for high quality, unique and far from cheesy decor.
My favorite places to shop all things Christmas are:
The Bay
Urban Barn
Anthropologie
Canadian Tire
Cb2
Local Green Houses
Don't get me wrong I'm sure there are plenty more great stops, but as for what's available to me locally, with the exception of Cb2 but they are really easy to deal with as for shipping. I find these stores to have high quality lasting pieces.
When it comes to your local green house, if they are in any way like the ones we have locally they will be flooded with some of the cutest decorations. I especially love that one of our local places carries Creative Co-Op. You can purchase them through Amazon but unfortunately the selection is quite slim for the Canadian version so I suggest checking out how much shipping and duties would be charged through shopping their amazon.com website. Sometimes Winners and Homesense will carry their stuff so be sure to keep your eye out for them the next time your browsing in store.
–
I have been on the hunt for a tree skirt lately and I have my eye on the perfect one here. At the cost they are offering I just can't seem to find that price point reasonable. And the cost of that amount of batting and velvet/ velour just doesn't seem to be worth it to make it myself.
I also love just about everything Christmas from Hearth and Hand sold at target, especially the wicker tree collar but Target really makes it difficult for Canadians to place orders online.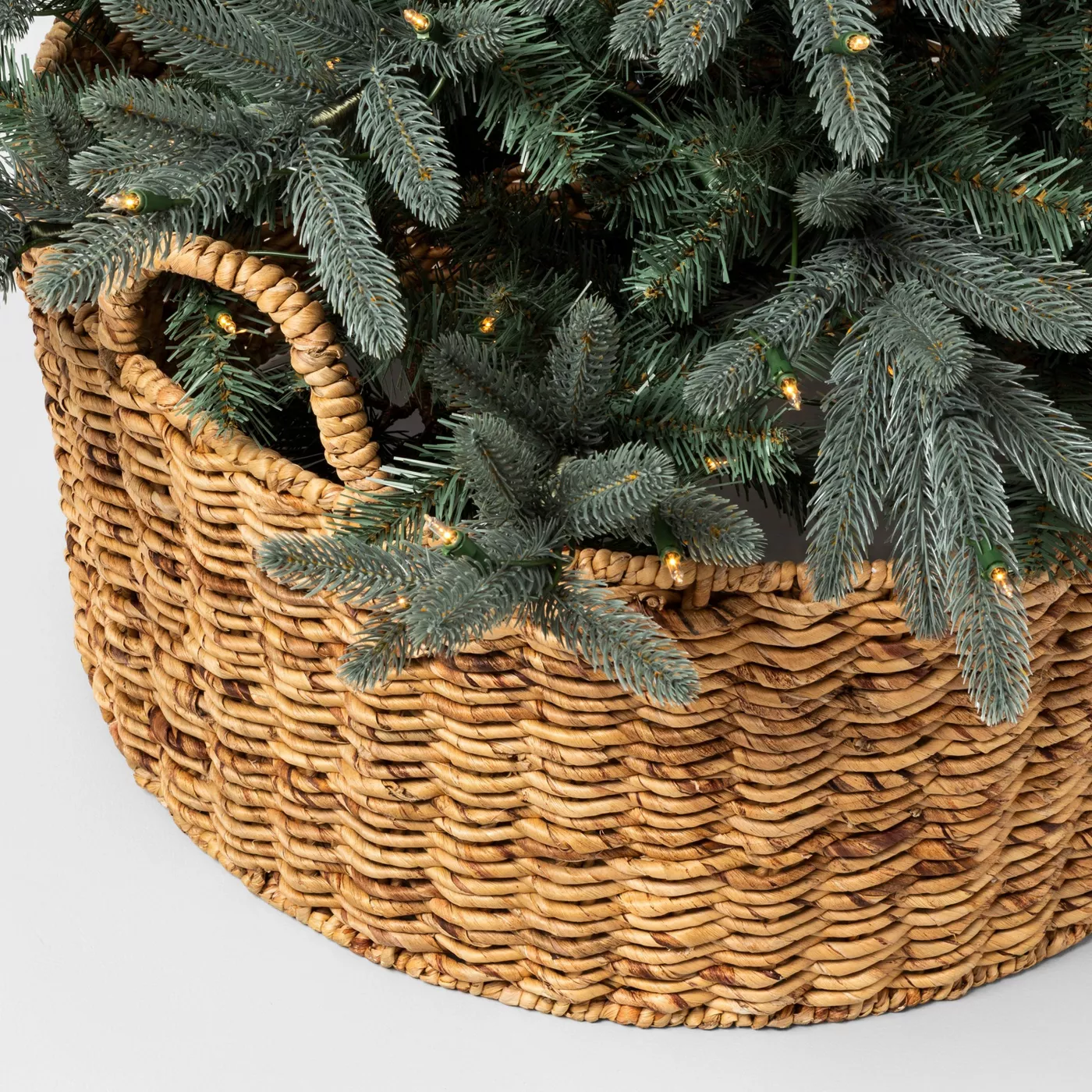 featured image credit: https://www.instagram.com/ashleyizsak/