I bought this Loloi rug to go in our master bedroom for a steal. But I didn't care for the rug that was already in our living space so I decided to upgrade our living room rug as a priority and whenever I get a new rug for the space this one will go into the master. I have to say I really do love this one in the room.
We just got back from a couple nights across the border with friends of ours and we had such a blast. Don't get me wrong we spent a lot of time shopping but it was especially nice to catch up with them and just have a little getaway.

Some of our best buys came from the Hearth and Hand line from Target but by far the best buy we made was getting some coat hooks for our front entry. Stick around and in the next few weeks I'm going to start sharing the renovation process of our front entry and all the DIY and design elements that take place.

I originally wanted brass hooks for the space but hubby and I really liked these in person and for the price we couldn't pass them up. I love how the screws aren't exposed and disguised.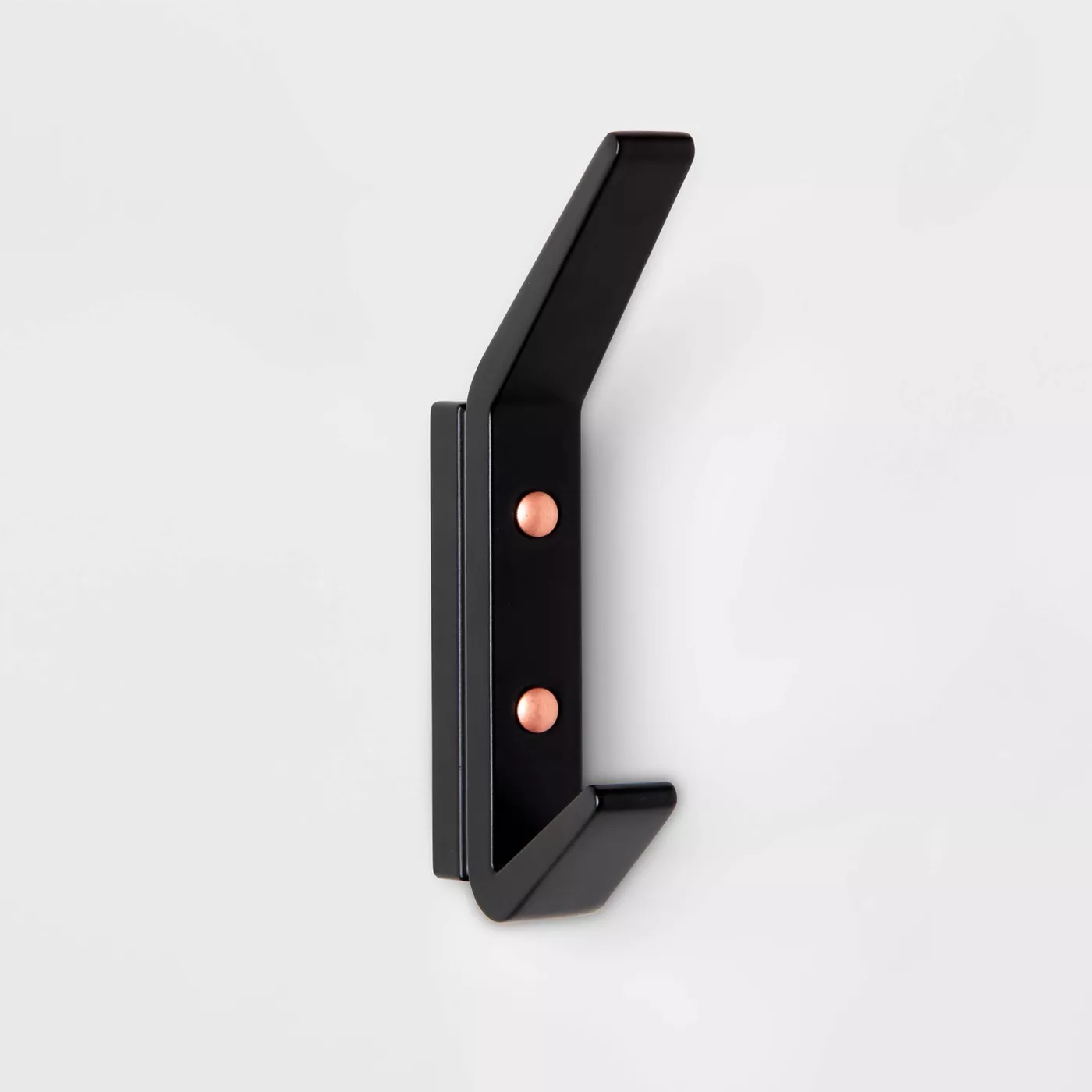 Finally getting around to putting some art in our already hung frames in our home. I've had my eye on this piece for awhile.
This one has had my attention for about a year. I think it would be beautiful in a bedroom.
Half moon style mirrors are all the craze right now. I'm loving this one from Etsy and the price point is great for these.
BTW these mules are super comfy and work great for a upscale look to a house slipper. I'm happy I got them, they give me a little boost while wearing them when working from home. When you don't necessarily need to get ready to do your job it's nice to have pieces that make you feel a little pulled together.